Secure Shredding Services:
Containers
We are proud to provide quality collection containers, in a variety of types and sizes, for
the secure collection and disposal of your confidential business documents. There is no
charge or rental fee and delivery is free. All containers are a light office gray and locked
for optimal security.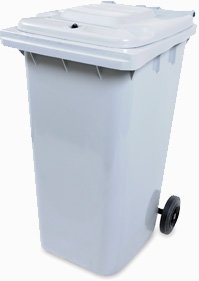 64-Gallon Wheeled Tote
Dimensions:
29.375"L x 24.25"W x 42"H
Capacity:
200 - 250 lbs.
Good for common spaces such as mailrooms,
copier/fax rooms, etc.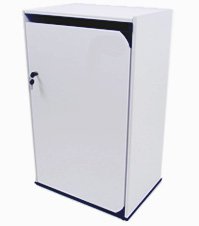 Executive Console
Dimensions:
15.75"D x 22.75"W x 36"H
Capacity:
50 -70 lbs.
Top serves as a functional space for printers, fax
machines, file organizers, etc.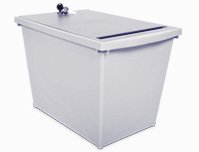 Personal Document Container (PDC)
Dimensions:
13.25"H x 12"W x 16.75"D"
Capacity:
30 lbs.
Perfect for personal workstations